Respray hull on a Twister 28
Hull respray on a twister 28 carried out in 2010/2011
The hull was given a complete sand, then taped and prepped for spraying by tenting the boat.
4 layers of Awlgrip 545 primer was applied then the hull sanded.
We then applied 6 coats of Awcraft 2000 topcoat, in this application cream was used.
The hull was then re-taped to carryout the application of the hull lines, the same application process carried out as above, this was done using Awlcraft 2000 Flag blue.
All the tape removed and a buff to finish.
Check out her other work carried out by JWS  –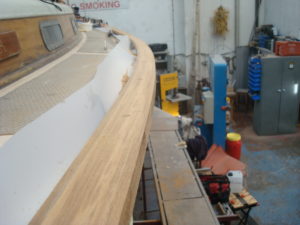 Refit of new toe Rail on a Twister 28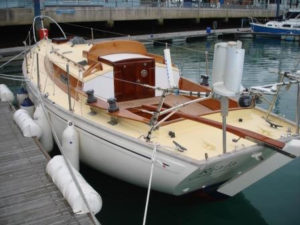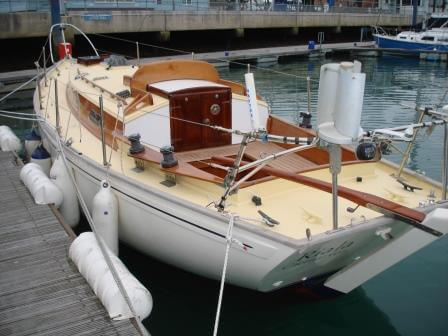 Osmosis Treatment on a Twister 28